The Sound and
Sight of Justice
.
Modernizing legal proceedings with technology that accelerates access to justice.
From digital recording tools and advanced speech-to-text platforms, to secure cloud-based storage and online ordering of court content, we pioneer end-to-end solutions for courts around the world.
Our solutions are practical. Our purpose is higher.
Our technology prioritizes accessibility, accuracy, efficiency, security, and transparency to aid in the modernization of justice around the world.
RealTime access
.
RealTime insights
.
RealTime advantage
.
Elevate access to court records with FTR RealTime
Leverage the advantages of a searchable, digital record of legal proceedings in real time
.
This automated, speech-to-text technology unlocks actionable insights within the record and provides unprecedented access for all court participants—both during and after legal proceedings.
Offers instant, searchable text for review or playback in court or to revise trial strategy
Processes dialects and complex terminology
Identifies speakers and attributes speech correctly—even when participants are cross-speaking
Each day, For The Record's hardware and software capture and manage hundreds of thousands of hours of proceedings in over 30,000 courtrooms, across more than 70 countries.
Powered by innovative cloud, speech-to-text, and recording technologies, For The Record supports access to justice through the reliable, efficient, and secure capture, management, and delivery of the digital court record.
Modernize court records with FTR Justice Cloud
Transform court content storage, management, and access with groundbreaking technology—now in the cloud
.
Building on market-leading, in-courtroom technologies, For The Record is leveraging groundbreaking cloud solutions to help administer justice more effectively and efficiently.
Reduction in costs and case backlogs
Comprehensive security processes
Supplier neutral approach
Record with certainty
Gold-standard recording software
.
The path to the courtroom of the future is paved with For The Record world-firsts, including the world's first justice-specific remote hearing solution in 2020. See the new standards we're setting for courtrooms, interview rooms, remote hearings, and beyond—with FTR Gold suites and Virtual Recorders.
Capture a 100% accurate digital recording
Facilitate faster proceedings, reducing backlogs
Trust the world's most-used court recording software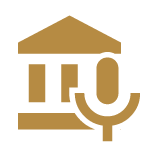 Recording
Suite.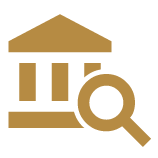 Monitoring
Suite.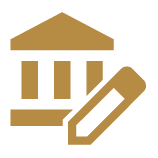 Annotation
Suite.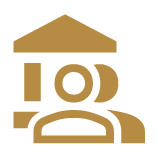 Interview
Suite.
Virtual
Recorder.
Start in your courtroom
Courtroom technology, design, and installation
.
Every courtroom is a unique, complex, multi-speaker environment. For The Record creates informed and customized designs and installations that are fit-for-purpose—in each courtroom, in each courthouse, and in each jurisdiction—for today and the future.
Optimize signal-to-noise ratio and eliminate distortion
Increase intelligibility of the spoken word
Reduce ongoing costs with streamlined court design
Latest Insights & Company News
.