The Sound and
Sight of Justice
.
For The Record provides transformative digital audio, visual, and record-keeping innovations for the justice system, legal sector, and law enforcement agencies.
Our solutions are practical. Our purpose is higher.
Our technology prioritizes accessibility, accuracy, efficiency, security, and transparency to aid in the modernization of justice around the world.
Order a court record
Audio, speech-to-text, and transcript
.
Access an audio/video recording with For The Record's revolutionary Speech-to-Text technology or order an official transcript. Attorneys, self-represented litigants, journalists, and members of the public—this is the fastest way to access a court record. Check whether proceedings were held at a participating court, then order below.
Play court recordings
Audio and video playback
.
FTR Web Player

.
Quickly play back any FTR recordings you have obtained from a court with FTR Web Player.
Fast and free to sign up
Play your court recordings on any device, anytime
No downloads or installations
FTR Player

.
Accelerate transcript production with FTR Gold Player, putting the transcriber in control.
Free download
Play audio and video
Audio channel isolation and foot pedal control
Digital Recording Solutions

.
For The Record is the global authority in modernizing court records through digital court recording. We provide transformative solutions that improve the accuracy and accessibility of the justice process.
Hear the difference
Crystal-clear courtroom acoustics and recordings
.
For The Record's engineers are continuously developing the most advanced solutions to negate environmental and audio distractions that can adversely affect the ability to hear. Our justice solutions are designed to hear better than the human ear, recording exactly what is said.
Start in your courtroom
Courtroom technology, design, and installation
.
Every courtroom is a unique, complex, multi-speaker environment. For The Record creates informed and customized designs and installations that are fit-for-purpose—in each courtroom, in each courthouse, and in each jurisdiction—for today and the future.
Optimize signal-to-noise ratio and eliminate distortion
Increase intelligibility of the spoken word
Reduce ongoing costs with streamlined court design
Record with certainty
Gold-standard recording software
.
The path to the courtroom of the future is paved with For The Record world-firsts, including the world's first justice-specific remote hearing solution in 2020. See the new standards we're setting for courtrooms, interview rooms, remote hearings, and beyond—with FTR Gold suites and Virtual Recorders.
Capture a 100% accurate digital recording
Facilitate faster proceedings, reducing backlogs
Trust the world's most-used court recording software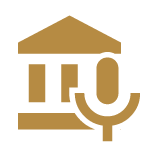 Recording
Suite.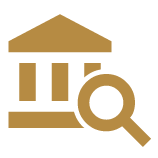 Monitoring
Suite.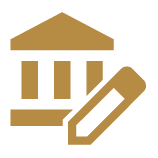 Annotation
Suite.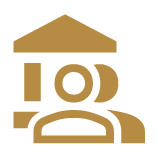 Interview
Suite.
Virtual
Recorder.
Cloud Platform Solutions
.
Transform access to court records with groundbreaking technology.  For The Record's new Cloud Platform Solutions—FTR Speech-to-Text, Recording Vault, and Transcript Express— integrate or work as standalone elements to store, manage, and deliver unprecedented access to court records. For users, think speed, accuracy, security, and efficiency like never experienced before.
The power of sound and text together
For The Record's Speech-to-Text technology unlocks the insights within the court record quickly, reliably, and compellingly. Created specifically for the justice system, FTR Speech-to-Text syncs a rough draft of up to 95 percent accuracy with time-stamped audio/video. This combination enables faster retrieval and deeper understanding of the record, enhancing access to justice.
Search through audio to instantly pinpoint critical sections
Reveal not just what is said but how it's said—in tone and sentiment
Significantly reduce cost and time preparing for next-day proceedings
Court storage and playback
Access court records like never before. Recording Vault simultaneously replicates digital court recordings into the cloud as soon as they're captured; guards them with industry leading security measures; yet still makes them instantly and easily available to judges. This level of automation, access, and audit control is already the new standard for justice.
Access anywhere, anytime, and on any device
Save on local storage costs, and shore up disaster recovery
Manage and monitor multiple courtroom recordings simply and remotely
Automated transcript management and ordering
Everything about For The Record's Transcript Express platform is transformative. As the world's first and only fully automated system for managing, ordering, delivering, and archiving transcripts, Transcript Express has recast and reformed outdated transcript and recording delivery.
Accelerate court recording and transcript processing
Automate all manual steps, including cost estimates and invoicing
Simplify ordering for public users, including automated archiving